Integrated Health Experts
Top Rated Health & Wellness Center
Dr. Hester Hursh, M.D. | Crestwood Medical Health Doctor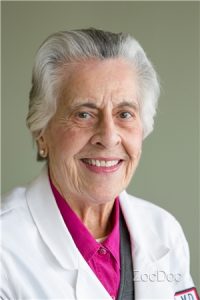 Crestwood Medical Health
Dr. Hester Hursh, M.D.
Dr. Hursh has been described as an energetic and flexible Surgeon-Educator with solid experience in Orthopedics and Occupational Medicine. She has an excellent reputation for great bedside manner, thorough patient care, and effective communications. She has been practicing medicine, and integrative medicine, since 1970. She earned her doctorate from the University of Illinois, School of Medicine and her Fellowship in Hand surgery from Cook County Hospital in Chicago. She also completed her training in Occupational Medicine from the University of Cincinnati in 1981.

She has received the AMA Physicians' Recognition Award and was awarded "Outstanding Performance Award of 2011" from Audie Murphy VA Hospital.

We are pleased to have Dr. Hursh as our Supervising Physician with her years of experience and training. As an integrative medicine doctor here at Crestwood Medical Health, she is a huge asset to our "Team Care" approach.